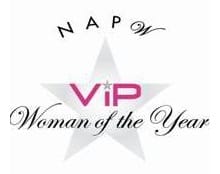 National Association of
Professional Women (NAPW)
Woman of the Year 2014-2015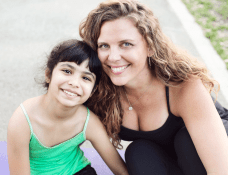 Vanessa Kahlon, M.A.
Executive Director & Founder
With almost two decades of experience and a Masters in Clinical Psychology under her belt, Vanessa is no stranger to families whose children have special needs. Vanessa started her own company KAHLON FAMILY SERVICES in 2008. KFS provides behavior consultations, professional support, social skills groups, and parenting groups for families with children with Learning and Behavioral challenges and needs.  In her various capacities, as she directed and supervised various in-home / at schools Behavioral programs all around California, as well as facilitating Social Skills Groups, she succeeded in developing her own Yoga Curriculum (YEAS YOGA) to help address children's needs as well as aid professionals in the field.  YEAS YOGA (Yoga Education for Autism Spectrum) is an exciting, personalized program that Vanessa created to address Self-Regulation needs of High-Spirited children.
Vanessa is inspired to help more families in the Bay Area more professionally and effectively, Vanessa founded KFS SCHOOL as the Executive Director. KFS SCHOOL K-8 Program has been officially a Nonprofit Organization (501c3) since December 2016 and serving children in San Francisco and the Bay Area Community.  Vanessa is the host of "Parenting with Vanessa Kahlon". The show empowers parents with tools and strategies for children's daily struggles. The show was aired on KABC Radio station and currently on her own podcast (www.VanessaKahlon.com).
Vanessa is also a guest lecturer around California  – with various schools and organizations seeking professional development in behavior modification and management.   Named Woman of the Year by the National Association of Professional Women in 2014,  Vanessa is passionate about keeping families together, communicative, happy and healthy. Vanessa's approach is professional, yet personal. She is relationship based – and she gets results! She cares deeply for all clients and their families, bringing purposeful challenges to stretch them beyond their current capacity.
More about YEAS Yoga 
YEAS Yoga (Yoga Education for Autism Spectrum) is an exciting, personalized program that Vanessa (a registered yoga instructor) created to address the physical and self-regulation needs of children with special needs. The YEAS yoga program has been featured in Bay Area Magazine and Autism Bay Area Parent.
Vanessa certified Tabay Atkins at age 7 in YEAS Yoga, which was his first yoga certification.   Tabay is now The Youngest Yoga Instructor in America and travels around the world with his mother, Sahel Anvarinejad teaching the love of yoga. .  Learn more about Tabay @tabayatkins.
For more information www.VanessaKahlon.com